AC Company, HVAC Company & Furnace Company

Phoenix, AZ, Anthem, AZ, Cave Creek, AZ, Sun City, AZ, Arrowhead Ranch, AZ & Paradise Valley, AZ

Kevin and Jessica Morriston are Arizona natives who come from a long line of air conditioning, heating, plumbing, and electrical family members. Kevin graduated RSI in 1986 and quickly became a professional HVAC service technician. Jessica's father started Four Seasons Refrigeration and Heating in 1982 and ran a successful company throughout her childhood. Over time Jessica became the lead dispatcher at a large local company and as luck would have it Kevin was a lead technician.

Over the years Kevin became the service manager and Jessica became the office manager. We saw the company grow and add additional services.  At the beginning the company was very much about the relationship between the company and the clients and as it expanded we watched that the relationships with clients go from personal to not so personal. Unfortunately, the day came when Four Seasons Refrigeration and Heating was no longer going to be operated and we as a family decided we couldn't let my wife's childhood be surpassed. So we decided to go back to our roots and do what we have always done best, provide personable, professional service at a reasonable, fair price.

We have a combined 45 years of experience and strive to provide the very best service to all our clients. By keeping overhead low and passing that saving on to our clients we believe we can provide top-notch customer service that is unmatched in the valley market.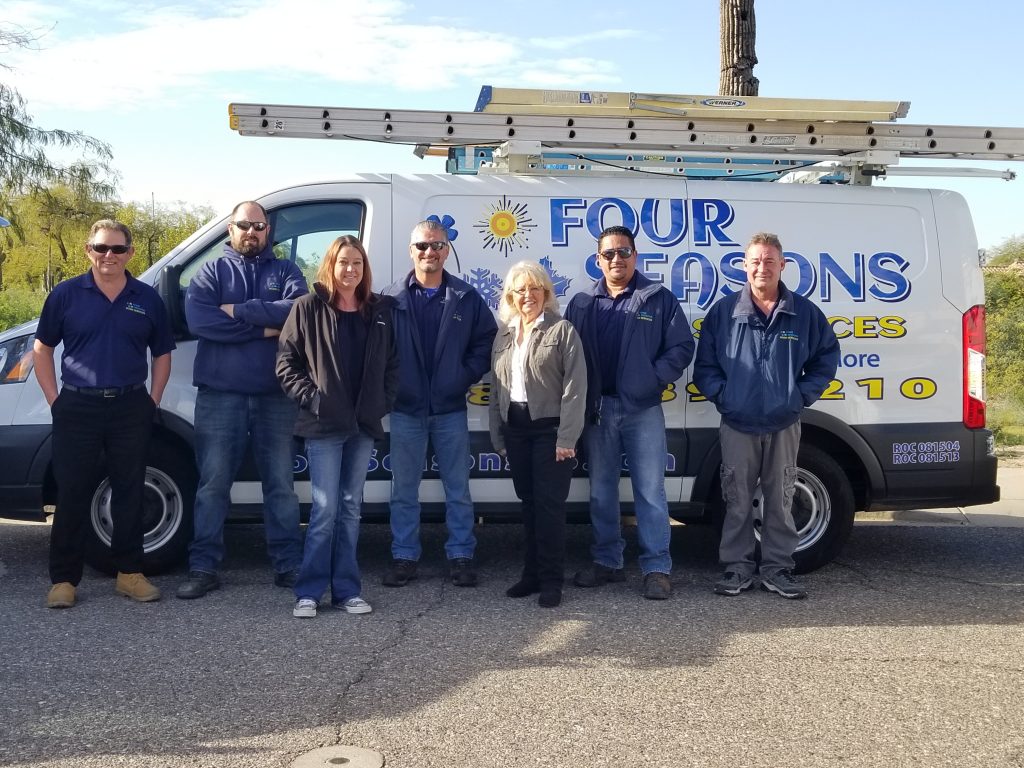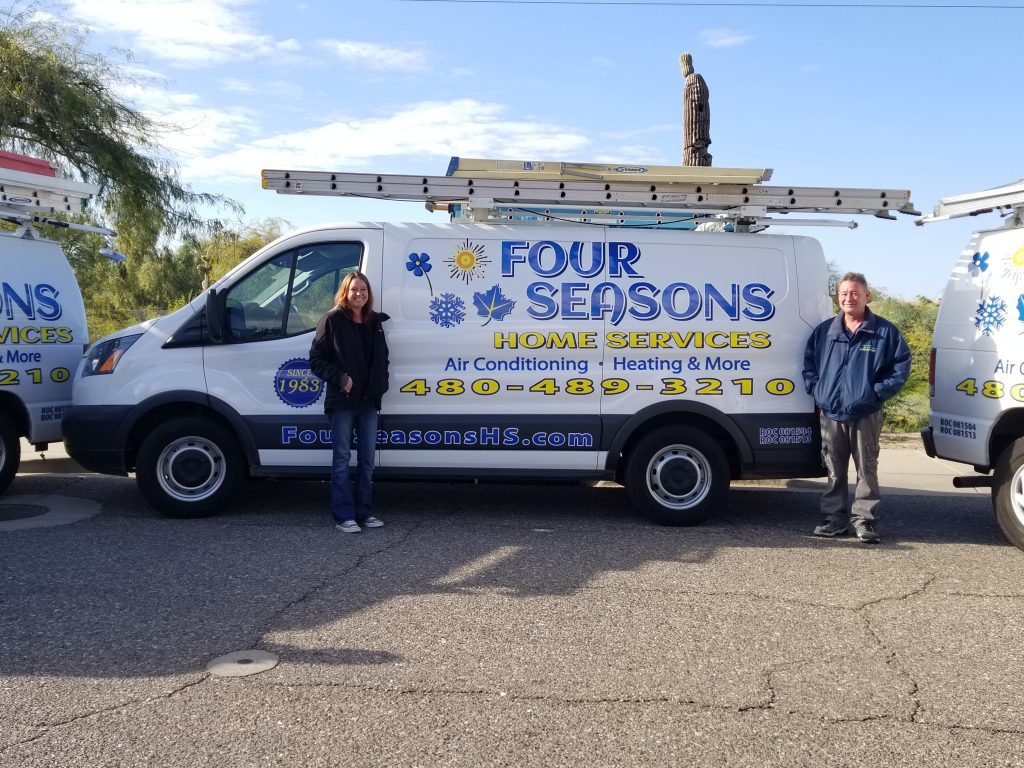 AC Company

∴

HVAC Company

∴

Furnace Company ∴ Arrowhead Ranch, AZ ∴ Cave Creek, AZ ∴ New River, AZ

Four Seasons Home Services

April 1, 2020

2023/12/06