Central AC Repairs, A/C System Repairs & Air Conditioning Repairs

Phoenix, AZ, Cave Creek, AZ, Arrowhead Ranch, AZ, Sun City, AZ, Deer Valley, AZ & New River, AZ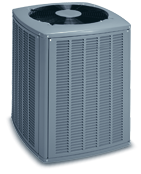 Contact Us For AC Repair Services
Cave Creek, New River, Sun City, Deer Valley, Paradise Valley, Arrowhead Ranch & Anthem, AZ
Complaints with your air conditioner? No matter the make, model, or age of the cooling equipment, call on the professionals from Four Seasons Home Services. We don't keep you waiting, waste your time, or rely on repeated visits to solve problems. Combining 45 years of practical experience, our NATE-certified technicians arrive when expected and prepared to handle any challenge. Our service vehicles double as an inventory on wheels, providing immediate access to quality replacement parts and facilitating completion right on the spot.
Dependable AC System RepairsCave Creek, New River, Sun City, Deer Valley, Paradise Valley, Arrowhead Ranch & Anthem, AZ
At Four Seasons Home Services, it is our goal to uphold the very best service in Cave Creek, AZ and surrounding areas. We follow up the accurate diagnosis of your cooling equipment with honest recommendations and pursue the most cost-effective course of action. Our strategies target reliable, energy-efficient, and long-term operations, and there's simply no problem too tough.
On those hot summer days in Cave Creek, AZ and surrounding areas, the last thing you need is air conditioner issues. Don't get by with anything less than perfectly cool comfort in your home or business. Get in touch with the professionals from Four Seasons Home Services. We not only resolve every type of complaint but strive to prevent problems whenever possible.
Here are some common concerns:
Clogged drains – The moisture the air conditioner removes passes through a drain line, into a pan, and finally down the drain. Clogs or a full pan can cause water to back up and lead to mold growth and property damage.
Dirty condenser coils – As part of the outdoor unit, the condenser coils expel heat outside. If it becomes restricted by a layer of dirt and grime, heat transfer is impeded, focing the unit to struggle, increasing wear and tear, and accelerating failure.
Fan issues – An indoor fan blows air over the evaporator coil, while an outdoor fan blows air over the condenser to expel heat. If either one is struggling because of worn belts, dirt buildup, a faulty motor, or insufficient lubrication, you'll notice a lack of airflow. Fan issues can quickly result in compressor failure, which is typically the end of life for the air conditioner.
Frozen evaporator coils – The coil absorbs heat from the air and requires the circulation of warm air around it to operate properly. A lack of sufficient airflow causes a layer of ice to build up on the coil and results in warm or no air flowing from the supply registers.
Leaky ducts – Holes or flaws in the ducts allow conditioned air to escape, forcing the cooling equipment to run longer, work harder, and use more energy. Diminished comfort, air quality problems, and higher utility bills are signs of duct leaks.
Low refrigerant – Refrigerant removes heat and humidity from the air. A leak in the refrigerant lines leads to hot and sticky indoor conditions. Adding refrigerant won't fix the leak. You need a certified technician to pinpoint and perform repairs.
Thermostat malfunction – The thermostat might be incorrectly calibrated and sending the wrong instructions to the control system. Check the manual to make sure the thermostat's settings are correct.
---
View Our Other Cooling Services
---
For all your air conditioning repair needs, trust in Four Seasons Home Services!
We value your time, property, and overall satisfaction, and take pride in offering affordable and rewarding solutions in difficult situations. Four Seasons Home Services remains available for Emergency Repair 24 hours a day, 365 days a year across Cave Creek, New River, Sun City, Deer Valley, Paradise Valley, Arrowhead Ranch & Anthem, AZ. Contact us today!
---
Emergency AC Services in Deer Valley, AZ | Central AC Repairs Paradise Valley, AZ | A/C System Repairs New River, AZ
At Four Seasons Home Services We Offer a Variety of HVAC Services:
Heating Installation
Heating Service
Heating Repair
Air Conditioning Service
Air Conditioning Installation
Wifi Thermostats
Heat Pumps
Ductless HVAC
A/C System Repairs

∴

Central AC Repairs

∴

Emergency AC Services

∴

Air Conditioning Repairs ∴ New River, AZ ∴ Deer Valley, AZ ∴ Paradise Valley, AZ

Four Seasons Home Services

November 14, 2018

2023/09/23